Our July 21st meeting will air live here: https://pacast.com/live/irrc All letters and emails submitted by 10:00 am on July 19th will be reviewed by our Commissioners before the meeting.

To accommodate as many speakers as possible, we ask all speakers to sign up in advance and submit a written copy of remarks. If any speaker has not yet registered or submitted their remarks, please do so as soon as possible. Requests to speak/written statements can be sent to irrc@irrc.state.pa.us

Remarks are limited to three minutes. You may supplement your remarks with written comments.

We appreciate the considerable interest in this meeting and anticipate that a large number of individuals will wish to speak. We will first provide an opportunity to speak, as time allows, to those who have pre-registered and submitted advance copies of their remarks. If time remains, other attendees will have an opportunity.

Visitors must show ID and sign in in the lobby. Masks are optional; please be respectful of others' preferences.

Please consider watching the meeting online if you are not planning to speak.

Additional information can be found on our meeting agenda: http://www.irrc.state.pa.us/documents/uploads/meetings/07-21-2022_Agenda.pdf

Watch this page for updates.
Public Meetings
Individuals or groups may wish to express a position at Commission meetings, either supporting or opposing the regulations on the agenda. The Commissioners welcome your perspective in determining whether to approve or disapprove a regulation. We encourage everyone to adhere to the guidelines found at the bottom of this page.

For VIRTUAL MEETINGS: in order to ensure the ability to participate remotely during virtual meetings, pre-registration is required no later than 24 hours prior to a scheduled virtual public meeting.

Please be sure to also review the meeting frequently asked questions.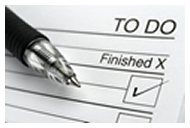 Next IRRC Public Meeting:
Thursday, July 21, 2022
14th Floor Conference Room,
333 Market Street,
Harrisburg, PA 17101

2022 Public Meeting Schedule*
| | Date | Meeting Agenda | Meeting Minutes | Meeting Videos |
| --- | --- | --- | --- | --- |
| | Wednesday, January 26, 2022 | | | |
| Cancelled | Thursday, February 17, 2022 | | | |
| | Thursday, March 10, 2022 | | | |
| | Monday, March 21, 2022 | | | |
| Cancelled | Thursday, April 14, 2022 | | | |
| | Thursday, May 19, 2022 | | | |
| | Thursday, June 16, 2022 | | | |
| | Thursday, July 21, 2022 | | | |
| | Thursday, August 18, 2022 | | | |
| | Thursday, September 15, 2022 | | | |
| | Thursday, October 20, 2022 | | | |
| | Thursday, November 17, 2022 | | | |
| | Thursday, December 08, 2022 | | | |
*This schedule is tentative and subject to change
You can view meeting agendas and minutes for previous years by selecting a year from the select box below.
Select Year:
Participation Guidelines for IRRC meetings
FAQs Regarding Public Meetings
We request that any party wishing to express a position on a regulation adhere to the following guidelines:
Remarks are limited to three minutes. You may supplement your remarks with written comments.
Please provide a written copy of any statement that you are making at least 48 hours prior to the public meeting.
Select a single spokesperson from your group or organization to address the Commission in the three minutes allotted to your group.
Summarize your main points and present any other new and relevant information. Please keep in mind that comments that were previously submitted to either the agency or the Commission have already been reviewed.
The use of recording devices is permitted so long as they do not disrupt the meeting or interfere with participation in or observation of the meeting by other attendees.
The use of video recording devices is limited to the rear of the meeting room unless another area is designated.
If you intend to use a recording device, please note this on the sign-in sheet prior to the start of the meeting.
Do I need to register to speak at a Commission public meeting?

It is not required that members of the public register to speak at a Commission public meeting. However, it is recommended that you contact our office to indicate your intent to speak.

What happens after the Commission approves a final-form regulation?

The Commission will issue an order notifying the promulgating agency, the standing committees and the Legislative Reference Bureau of its approval. In most circumstances, the promulgating agency will then submit the approved regulation to the Office of the Attorney General for legal review. After the Attorney General approves the regulation, the agency will submit it to the Legislative Reference Bureau for publication in the Pennsylvania Bulletin. The regulation becomes effective on the date it is published or on another date specified by the promulgating agency in the regulation or the rulemaking order.
For more frequently asked questions, please visit our FAQ page.